VICTOR LICATA
A RUSH TO JUDGEMENT:
Chapter 6

THE EVIDENCE AGAINST
VICTOR LICATA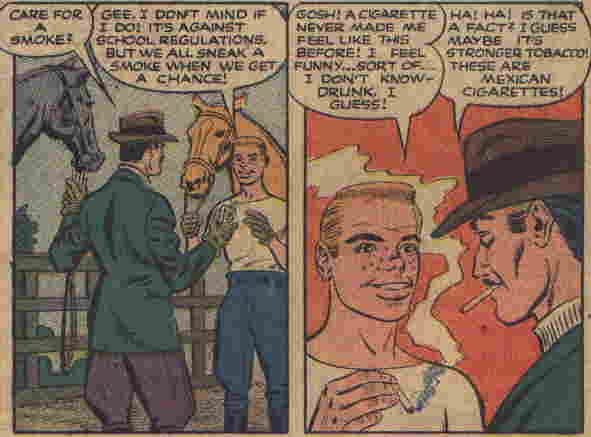 From Boy Comics #71, Courtesy of the Reefer Madness Era.



6 – THE EVIDENCE AGAINST VICTOR :
Before going any further, it may be a good idea to very briefly go over all the collected evidence (real or imaginary) against Victor.   Please keep in mind that he was NEVER given a trial.   That he NEVER had a lawyer representing him.   He NEVER had a chance to cross-examine the evidence and as we will learn in succeeding chapters, some of the evidence (if not all) was as FAKE as a Nixon three-dollar bill.

In addition, much of the stated/given evidence is contradicted by yet other 'stated/given' evidence.   In subsequent chapters, the evidence will be examined on a case by case bases.

6.1 – THE PHYSICAL EVIDENCE: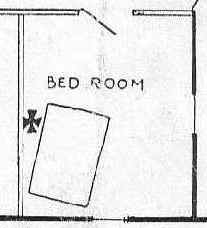 Licata House; As per the Tampa Morning Tribune (Oct. 18, 1933)


[REFERENCING THE ABOVE SKETCH OF THE HOUSE]


That Victor Licata (21 years of age) was found at the seen of the crime.


Specifically Officers discovered Victor cowering in a bathroom sitting on a chair.


The bathroom was adjacent to the back porch (located physically inside the house – see house sketch), where the axe was found.


He was found inside a locked house -- Police entered the house through a rear window – all outside doors being locked. -- 2nd Version; Police entered by smashing the front door, only then to discover that the front door had been open all the time.


The blood-stained Axe was found on the back porch. (part of the inside of the house, next to the bathroom)


Victor's fingerprints were found on the axe handle.


His underwear, which police found still on his body beneath a clean white shirt and well-pressed trousers, was sodden with blood


Victor had blood under his fingernails.


That a family Dog had identified Victor Licata as the murderer.   DOG = Four legs, a tail, and no this is NOT a joke.

THE MARIHUANA ANGLE:
[AND WOULD OUR DRUG POLICE LIE TO US]
That Marihuana was found in the house:


The killer Victor Licata, was said to be a marihuana addict.


That Victor Licata was a drug pusher.


An officer, to whom he was well known, declared he was a habitual user of marijuana.


W.D. Bush, city detective chief, said he had made an investigation prior to the crime and learned the slayer had been addicted to smoking marijuana cigarettes for more than six months.   This he said, had unbalanced his mind, at least temporarily.


Similar statement was made by Frank S. Castor; state drug and narcotic inspector, who said he had aided Bush in the investigation, and was prepared to make charges against the youth when he heard of the ax slayings.   He had also learned of several places where Licata brought the doped cigarettes.


J. Rex Farrior, State attorney made statement about Marijuana.


Officers viewing the scene of the tragedy declared anew their war on the marijuana traffic, which is declared to have attained almost unbelievable proportions here.

HANDGUN:
That just a few days before, Victor's father had to take a handgun away from him and hide it.


The family feared for their lives -- The father, they said, habitually slept with a pistol between his mattress.


The day before, Mrs. Licata reported their pistol missing.   Husband searched for it and finally discovered it and relieved Victor of its possession.


Last night, it was said, Victor attempted unsuccessfully to borrow a pistol from a neighbor.

PSYCHIATRIC FACTORS
That Victor Licata was criminally insane


That Victor Licata had been insane for quite some time – at least two years


For months he had been under the care of a local psychiatrist.


That at the crime scene he mumbled incoherently when asked about the crime


Victor stated that he had a bad dream Victor had a horrible nightmare – that his family was torturing him.


That Victor was diagnosed as having "Dementia Praecox with Homicidal Tendencies" at the time.


That medical expert after medical expert (at the State Hospital) diagnosed Victor as having "Dementia Praecox with Homicidal Tendencies", time and time again.


BUT MOST DAMNING OF ALL, that Victor Licata had:

1 -That Victor Licata had CONFESSED TO THE MURDERS.
AND
2- That Victor Licata had killed another inmate during his stay at the State Hospital.

THUS ABSOLUTE PROOF OF HOMICIDAL TENDENCIES.


---
Given all of the evidence above, even if we assume that even half of it is true, then the case against Victor becomes quite compelling.   No wonder most historians simply assume that the kid was guilty as sin.   But what if the general evidence above was faked.   What if an evil hand had deliberately been at work.   In the chapters that follow, we will go over the evidence against Victor in more detail.

Step by step we will look at just how fake the evidence against him was all the time.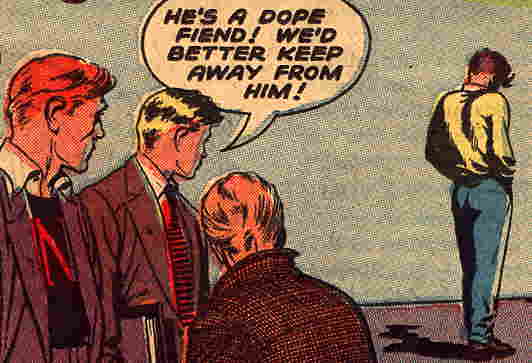 Reefer Madness - Courtesy of Harry J. Anslinger
ON TO THE NEXT CHAPTER
VICTOR LICATA - A RUSH TO JUDGEMENT
---

WANT TO KNOW MORE:
=====================
Due to space / download time considerations, only selected materials are displayed.   If you would like to obtain more information, feel free to contact the museum.   All our material is available (at cost) on CD-Rom format.  
CONTACT PAGE


---
---