REEFER MADNESS ERA
COMIC BOOKS
The BLUE BEETLE #4

---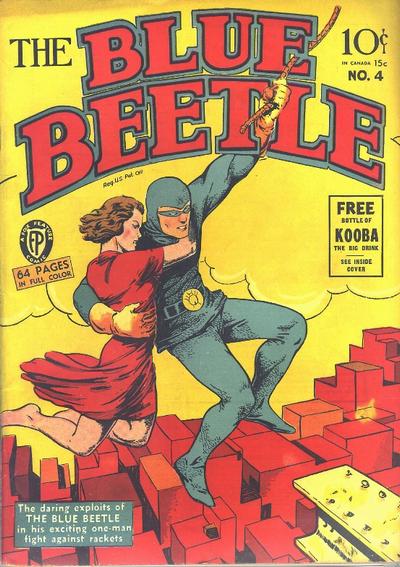 ---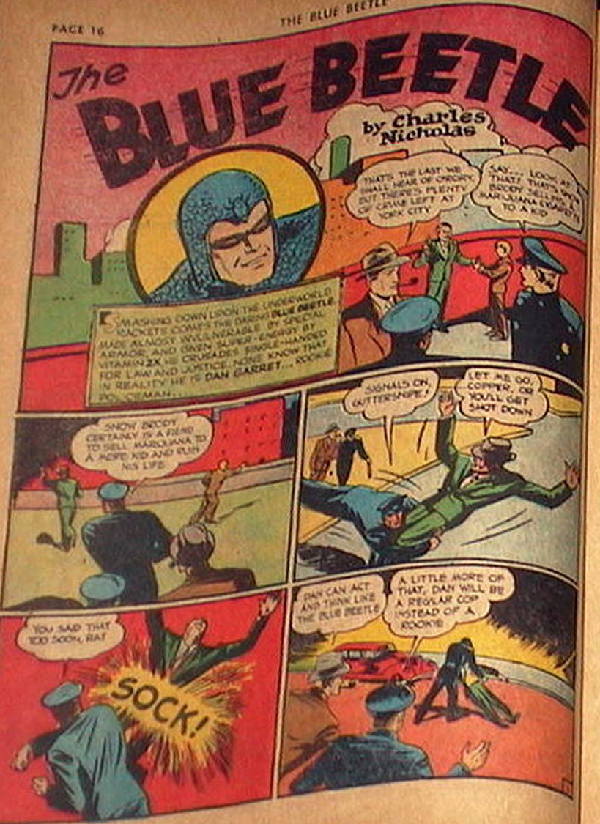 ---
The BLUE BEETLE #4
DATE: Fall 1940
STORY TITLE: "Smashing the Dope Ring"
STORY PLOT: The Blue Beetle must stop a gang of marihuana dope peddlers that seem to be selling marihuana to high school aged young people. The story seems to follow the same one that was used in the blue beetle radio program (see radio plays). But here the word marijuana is used more than once.
CHARACTURES: The Blue Beetle
FOOTNOTES: [1]- Note, museum has a poor copy, but it's better than nothing
Publisher:


---

WANT TO KNOW MORE:
=====================
To the best of our knowledge, all reproductions are legal and well within the keepings of the fair use doctoring. Please contact us if you feel if you feel that your material is being illegally used.

Due to space / download time considerations, only selected materials are displayed. If you would like to obtain more information, feel free to contact the museum. All our material is available (at cost) on CD-Rom format.

---
---