REEFER MADNESS ERA
COMIC BOOKS
INFORMER #2

---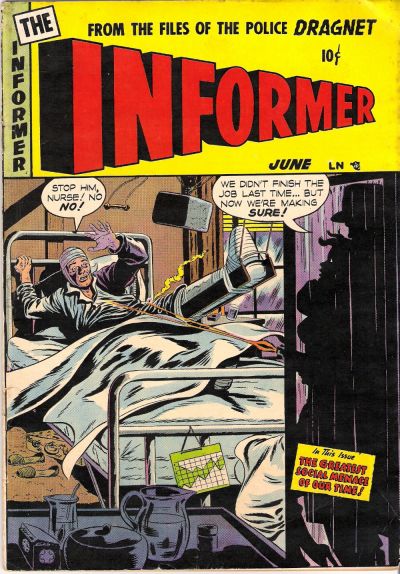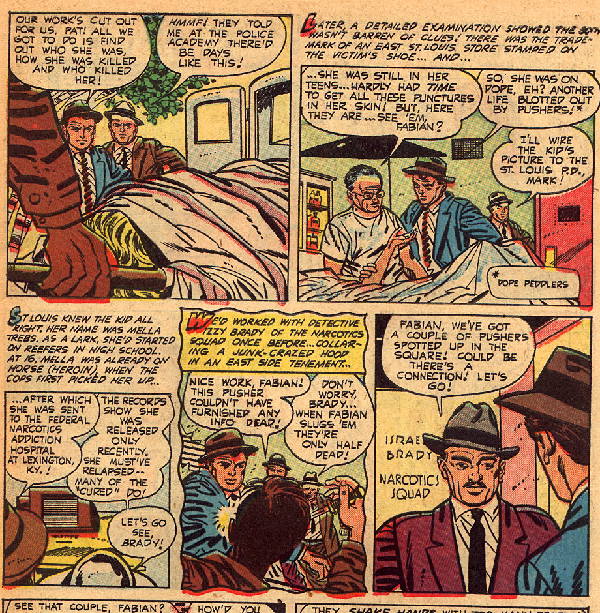 ---
INFORMER #2
DATE: June 1954
STORY TITLE: "Death Is The Payoff!"
STORY PLOT: A Heroin story, the only mention of Medical Marihuana is as follows: "St Louis knew the kid all right, her name was Mella Trebs as a lark, she'd started on reefers in high school. At 16 Mella was already on Horse (heroin) when the cops first picked her up." Sort of a Medical Marihuana as a starter drug, etc. - Not worth reading.
FOOTNOTES: [1]- Not worth reading. [2]- Comic seems to come from a TV series.
Publisher: Feature Television Productions, 480 Lexington Ave., New York 17, N.Y.



---

WANT TO KNOW MORE:
=====================
To the best of our knowledge, all reproductions are legal and well within the keepings of the fair use doctoring. Please contact us if you feel if you feel that your material is being illegally used.

Due to space / download time considerations, only selected materials are displayed. If you would like to obtain more information, feel free to contact the museum. All our material is available (at cost) on CD-Rom format.

---
---