REEFER MADNESS ERA
COMIC BOOKS
JUMBO COMICS #101

---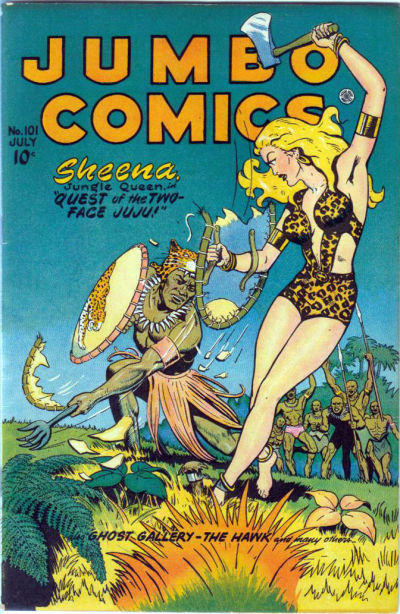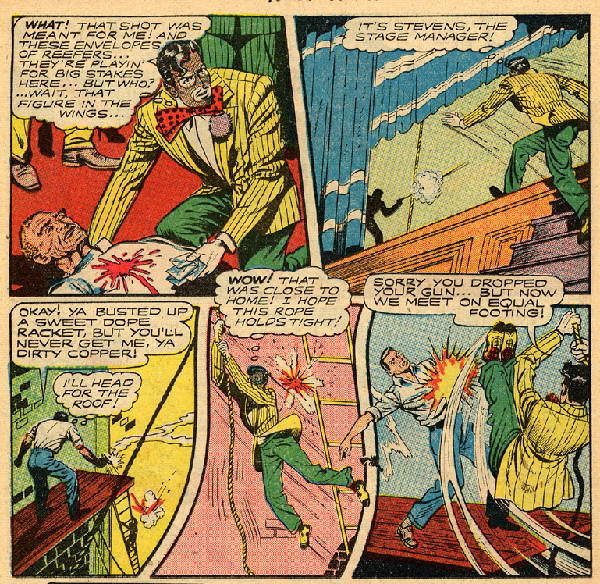 ---
JUMBO COMICS #101
DATE: 7/1/1947
STORY TITLE: "I'm Just an Old Song and Dance Man - (aka) ZX-5 (Reefer Racket!)"
STORY PLOT: In all honesty, I don't know if one can recommend this story to the reader. It concerns Agent ZX-5 who, for whatever reason, puts on some back face paint (except the lips, those are white) and joins a Song/Dance Troop. Well you guessed it, someone in the carnival is selling reefers to medical marihuana addicts etc. Again, it's not that good of a story, with many others out there that are much better.
CHARACTURES: Agent ZX-5
FOOTNOTES: [1]-
Publisher:



---

WANT TO KNOW MORE:
=====================
To the best of our knowledge, all reproductions are legal and well within the keepings of the fair use doctoring. Please contact us if you feel if you feel that your material is being illegally used.

Due to space / download time considerations, only selected materials are displayed. If you would like to obtain more information, feel free to contact the museum. All our material is available (at cost) on CD-Rom format.

---
---