REEFER MADNESS ERA
COMIC BOOKS
KERRY DRAKE DETECTIVE CASES #10

---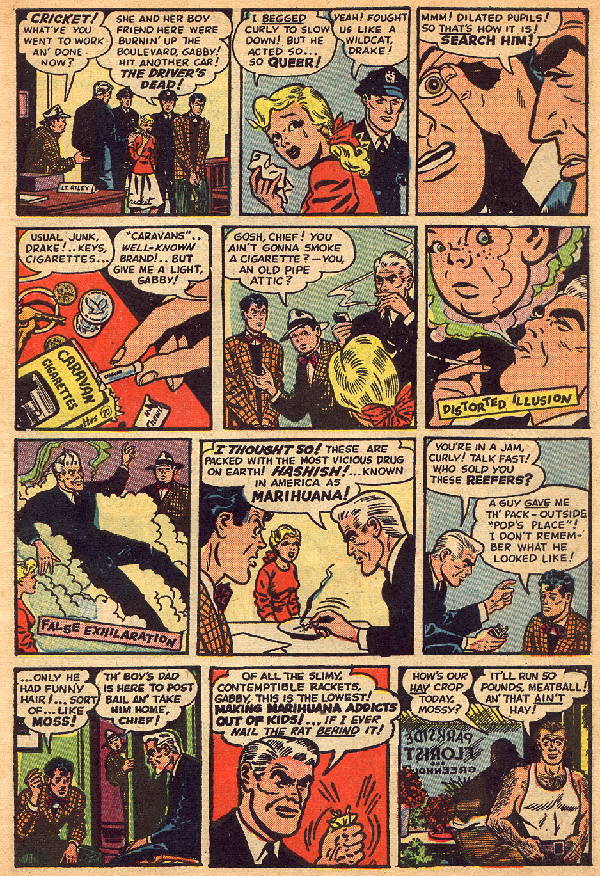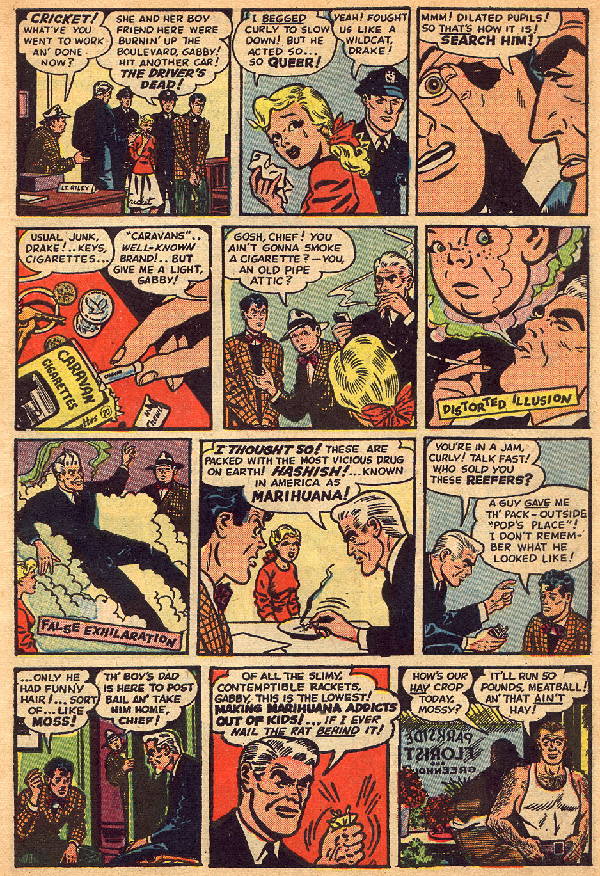 ---
KERRY DRAKE DETECTIVE CASES #10
DATE: Sept. 1948
STORY TITLE: "NONE"
STORY PLOT: Two-part of a Marijuana story - Kerry smokes Marijuana -- A truly evil story about the evils of Marihuana in which both Ace investigator (for the DA) and his young sidekick, Curly, accidentally smoke the WEED of Madness. Panels show: Distorted illusions, false exhilaration, distorted distance and time frames. Must be seen to be believed -- Must reading.
CHARACTURES: Kerry Drake
FOOTNOTES: [1]-Highly recommended - Must read [2]- Originally published as a Newspaper comic strip series, later reprinted in comic book format. The last few pages form a part of an ongoing anti-Marijuana story, starts in issue #9.
Publisher: Harvey Enterprises, Inc., 420 DeSoto Ave., St. Louis T, Mo.



---

WANT TO KNOW MORE:
=====================
To the best of our knowledge, all reproductions are legal and well within the keepings of the fair use doctoring. Please contact us if you feel if you feel that your material is being illegally used.

Due to space / download time considerations, only selected materials are displayed. If you would like to obtain more information, feel free to contact the museum. All our material is available (at cost) on CD-Rom format.

---
---