REEFER MADNESS ERA
COMIC BOOKS
MORE FUN COMICS #25

---
---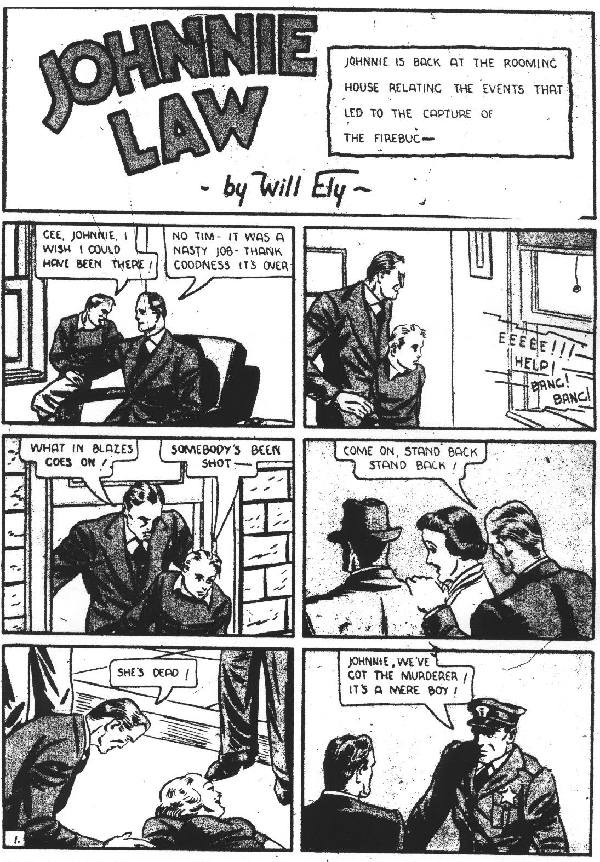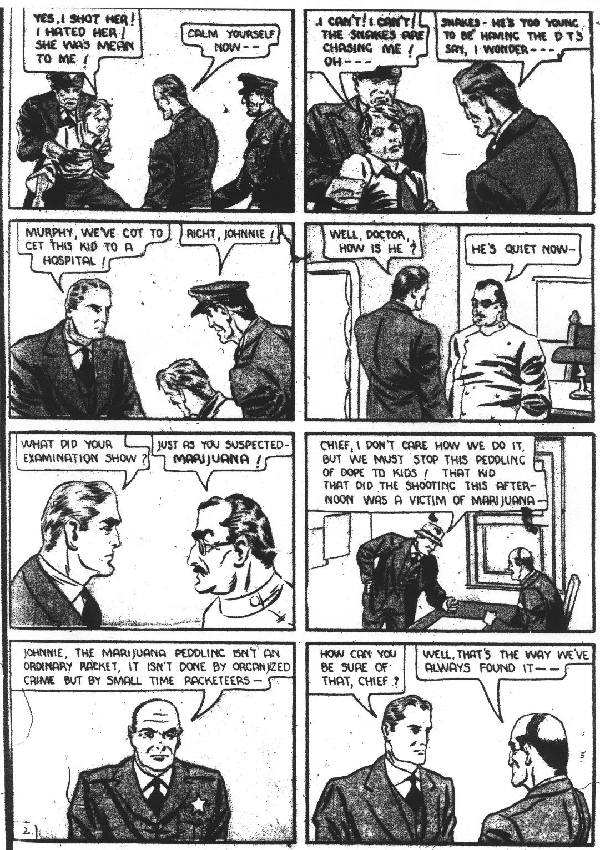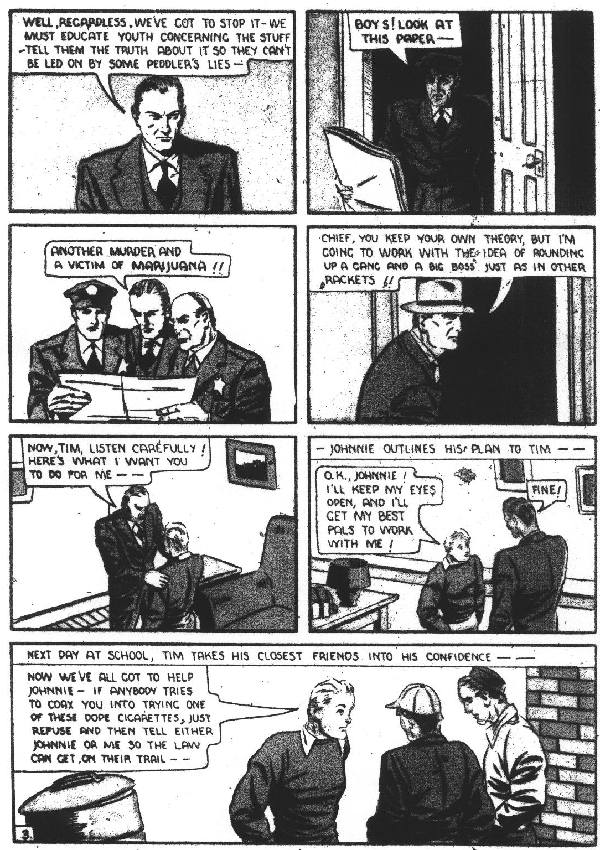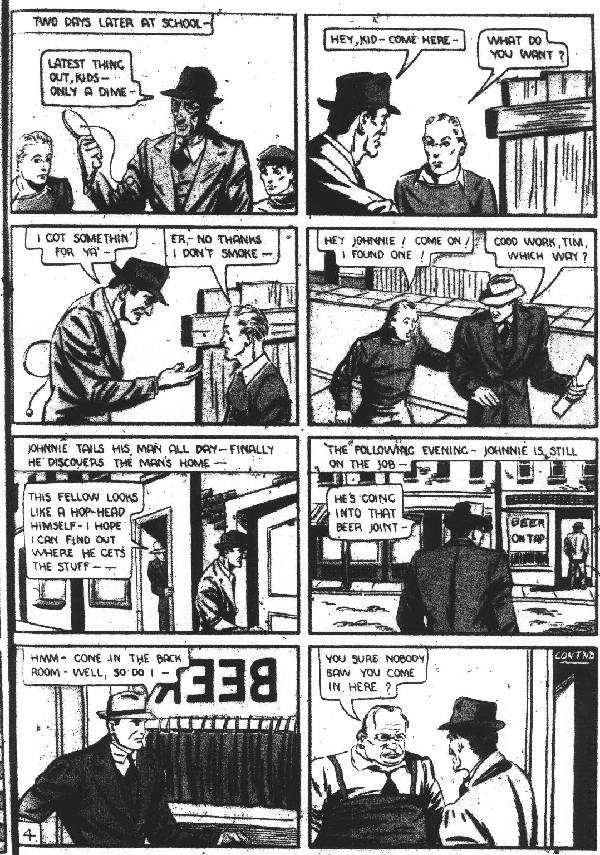 ---
---
MORE FUN COMICS #25
DATE: Oct. 1937
STORY TITLE: "The marijuana Racket"
STORY PLOT: part 1 - a Johnny Law adventure - Note the date, this may be the first reefer madness story out there---and a horror of one it is. Story concerns starts out when a young marihuana addict shoots dead an innocent women. This puts Johnny Law on the hunt for a gang of marihuana peddlers: "Chief, I don't care how we do it, But we must stop this peddling of dope to kids! That kid that did the shooting this afternoon was a victim of marihuana." …… "Johnnie, the marijuana peddling isn't an ordinary rocket, it isn't done by organized crime but by small time racketeers" Needless to say, Johnny thinks differently, --- will he stop the gang? We will have to wait until we can get a copy of the next installment of Johnny Law where the story continues.
CHARACTURES: Johnny Law
FOOTNOTES: [1]- Five star reefer madness rating [2]- May be the oldest Reefer madness Comic Book story.
Publisher: Detective Comics - St. Louis, Mo.


---

WANT TO KNOW MORE:
=====================
To the best of our knowledge, all reproductions are legal and well within the keepings of the fair use doctoring. Please contact us if you feel if you feel that your material is being illegally used.

Due to space / download time considerations, only selected materials are displayed. If you would like to obtain more information, feel free to contact the museum. All our material is available (at cost) on CD-Rom format.

---
---