REEFER MADNESS ERA
COMIC BOOKS
NUTS #3

---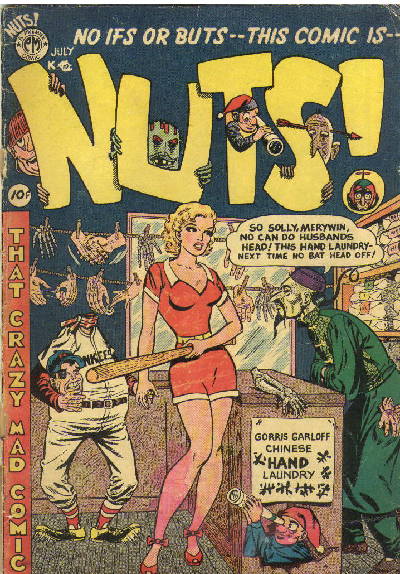 ---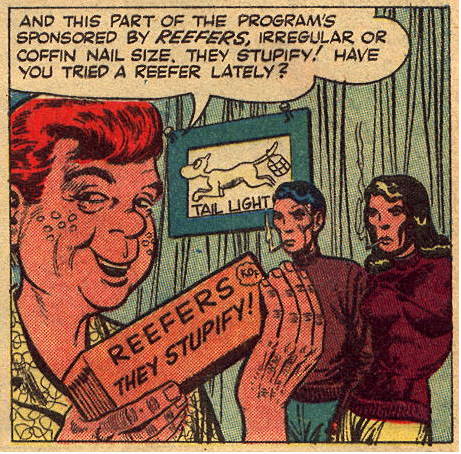 ---
---
NUTS! #3
DATE:
STORY TITLE: "Garter Gadflea and his friends"
STORY PLOT: Drug "reefers" mentioned (but only as part of a joke);
". . . and this part of the program's sponsored by Reefers, irreguar or coffin nail size, they stupify! Have you tried a Reefer Lately?" --not a reefer madness story.
CHARACTURES: Garter Gadflea
FOOTNOTES:
Publisher:


---

WANT TO KNOW MORE:
=====================
To the best of our knowledge, all reproductions are legal and well within the keepings of the fare use doctoring. Please contact us if you feel if you feel that your material is being illegally used.

Due to space / download time considerations, only selected materials are displayed. If you would like to obtain more information, feel free to contact the museum. All our material is available (at cost) on CD-Rom format.

---
---