REEFER MADNESS ERA
COMIC BOOKS
PRIZE COMICS WESTERN #92

---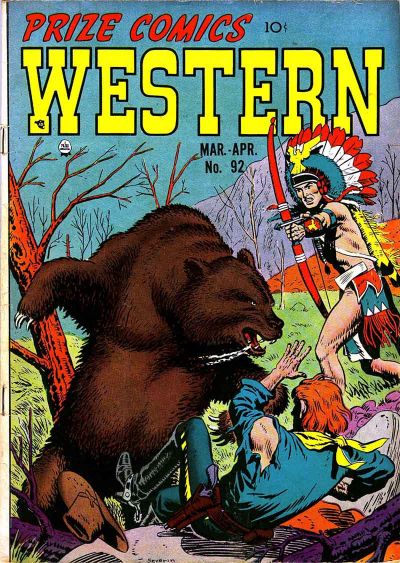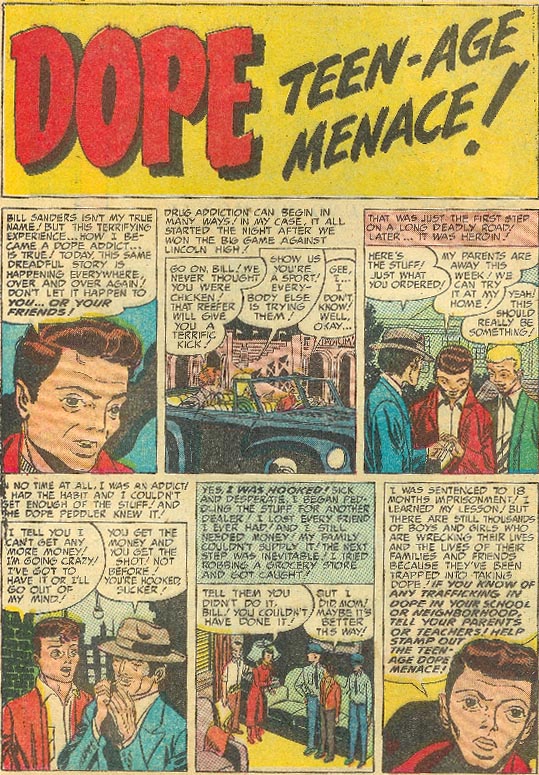 ---
PRIZE COMICS WESTERN #92
DATE: March 1952
STORY TITLE: "Dope Teen-Age Menace"
STORY PLOT: A one page anti-Dope Ad or Story: (boy starts out on reefers goes on to heroin from there on) --Note, this is not the "Frazetta" Anti-drug ad, found on numerous Lev Gleason comic books. Should be read.
FOOTNOTES: [1]- Good reading
Publisher:



---

WANT TO KNOW MORE:
=====================
To the best of our knowledge, all reproductions are legal and well within the keepings of the fair use doctoring. Please contact us if you feel if you feel that your material is being illegally used.

Due to space / download time considerations, only selected materials are displayed. If you would like to obtain more information, feel free to contact the museum. All our material is available (at cost) on CD-Rom format.

---
---