REEFER MADNESS ERA
COMIC BOOKS
THE KILLERS #2

---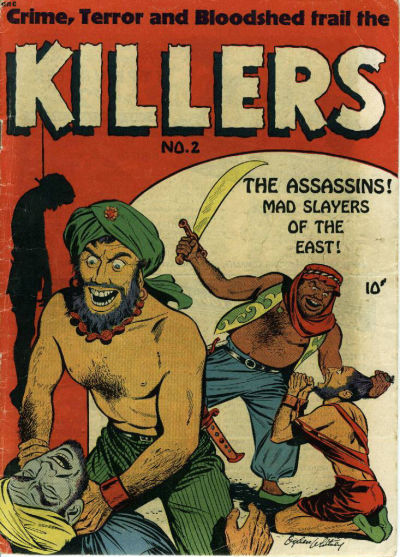 ---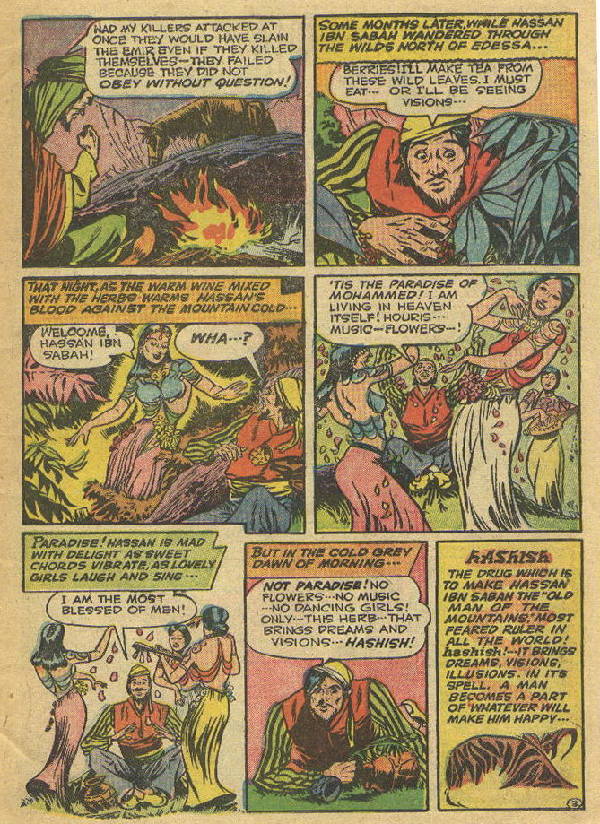 ---
---
THE KILLERS #2
DATE: 1948
STORY TITLE: "Assassins! Mad Slayers of the East!"
STORY PLOT: "Assassins! Mad Slayers of the East!" The story of "Hassan Ibn Saban" (aka the old man of the mountain) and how he used marihuana to drug his assassins into killing for him. Note: This was a favorite Harry Anslinger (former drug czar) story, but alas a fake. Marco Polo (to whom all refer) clearly stated that the drug in question was opium, not Marihuana.
CHARACTURES: Hassan Ibn Saban
FOOTNOTES: [1]- Three star reefer madness rating.
Publisher: Magazine Enterprises, 11 park Place, New York 7, N.Y.


---

WANT TO KNOW MORE:
=====================
To the best of our knowledge, all reproductions are legal and well within the keepings of the fair use doctoring. Please contact us if you feel if you feel that your material is being illegally used.

Due to space / download time considerations, only selected materials are displayed. If you would like to obtain more information, feel free to contact the museum. All our material is available (at cost) on CD-Rom format.

---
---