REEFER MADNESS ERA
COMIC BOOKS
TRUE LOVE CONFESSIONS #1

---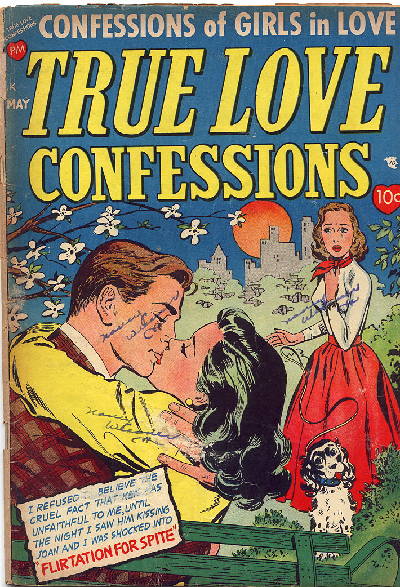 ---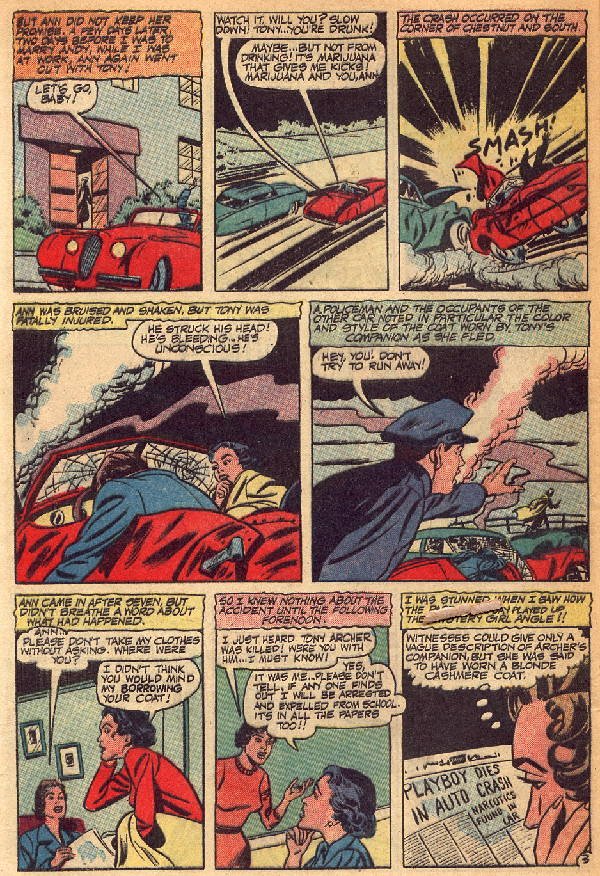 ---
TRUE LOVE CONFESSIONS #1
DATE: May 1954
STORY TITLE: "Twice Jilted!"
STORY PLOT: Marihuana is only mentioned once in the story --- the medical marihuana lie that it effects ones ability to safely drive an automobile. Other than that it's a typical romance story. Not worth reading
FOOTNOTES: [1]- Not worth reading.
Publisher: Premier Magazines, Inc., 11 East 44th Street, New York 17, N.Y.


---

WANT TO KNOW MORE:
=====================
To the best of our knowledge, all reproductions are legal and well within the keepings of the fair use doctoring. Please contact us if you feel if you feel that your material is being illegally used.

Due to space / download time considerations, only selected materials are displayed. If you would like to obtain more information, feel free to contact the museum. All our material is available (at cost) on CD-Rom format.

---
---