REEFER MADNESS ERA
COMIC BOOKS
WANTED COMICS #14

---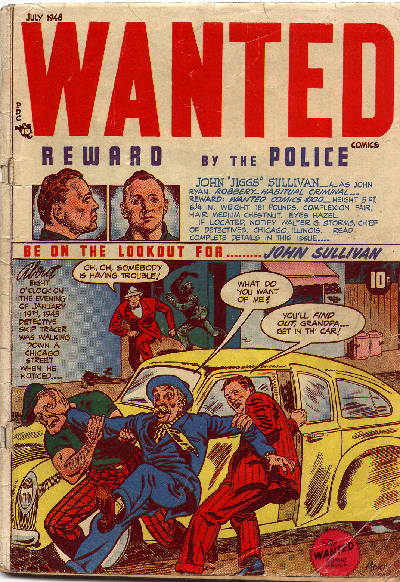 ---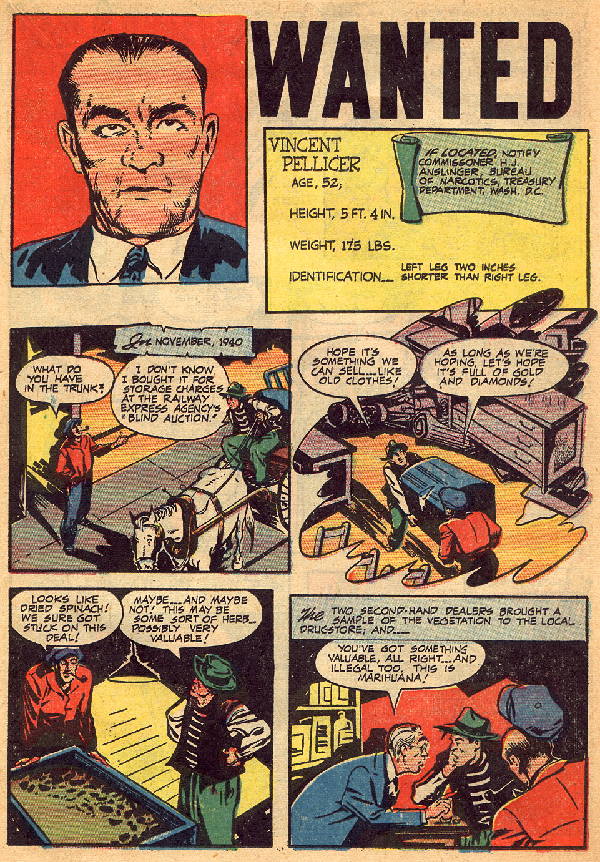 ---
WANTED COMICS #14
DATE: July 1948
STORY TITLE: "None"
STORY PLOT: Classic Golden Age PRE-CODE CRIME comic with a MARIJUANA mention story. - A short (2 page) story about Vincent Pellicer, a marihuana peddler. The story is about a trunk bought at an action that had medical marihuana in it. Soon the DEA gets into the act etc… I believe it is the same story as that described in a true detective magazine. The story ends with a ---"If you know his location, notify Commissioner H.H. Anslinger, Bureau of Narcotics." comic book story is not worth reading.
FOOTNOTES: [1]- See Leading Detective Magazine (same story) - May 1947 [ Museum magazine section ].
Publisher: Toytown Publications Inc., 420 DeSoto Ave., St. Louis Mo.



---

WANT TO KNOW MORE:
=====================
To the best of our knowledge, all reproductions are legal and well within the keepings of the fair use doctoring. Please contact us if you feel if you feel that your material is being illegally used.

Due to space / download time considerations, only selected materials are displayed. If you would like to obtain more information, feel free to contact the museum. All our material is available (at cost) on CD-Rom format.

---
---