REEFER MADNESS ERA
COMIC BOOKS
WANTED COMICS #24

---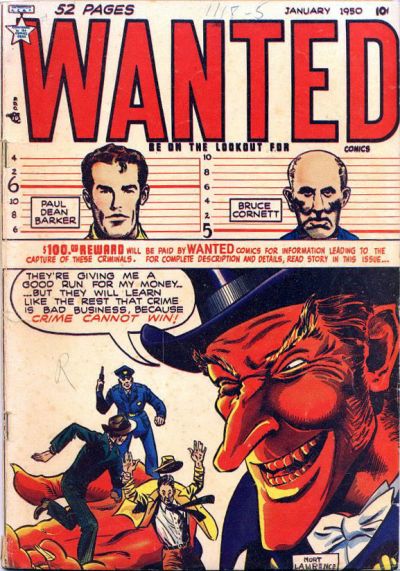 ---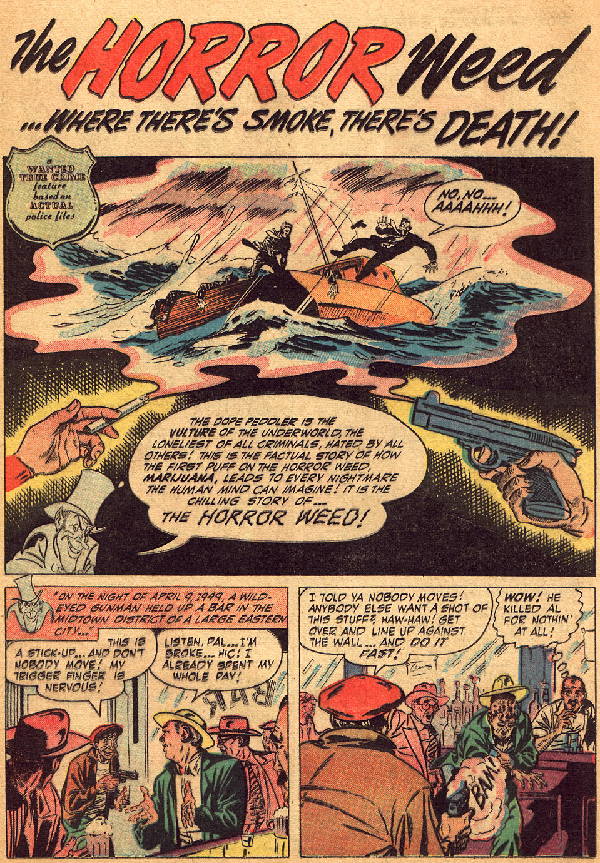 ---
WANTED COMICS #24
DATE:Jan. 1950
STORY TITLE: "THE DOPE KING"
STORY PLOT: The police are baffled, Marihuana is showing up. But where is it coming from? None of the big time underworld gangs are behind it ---- The story of Johnny Larrone, a guineas of crime
FOOTNOTES: [1]- Four star reefer madness rating.
Publisher: Toytown Publications Inc., 420 DeSoto Ave., St. Louis Mo.


---

WANT TO KNOW MORE:
=====================
To the best of our knowledge, all reproductions are legal and well within the keepings of the fair use doctoring. Please contact us if you feel if you feel that your material is being illegally used.

Due to space / download time considerations, only selected materials are displayed. If you would like to obtain more information, feel free to contact the museum. All our material is available (at cost) on CD-Rom format.

---
---