REEFER MADNESS ERA
COMIC BOOKS
YOUTHFUL HEARTS #1

---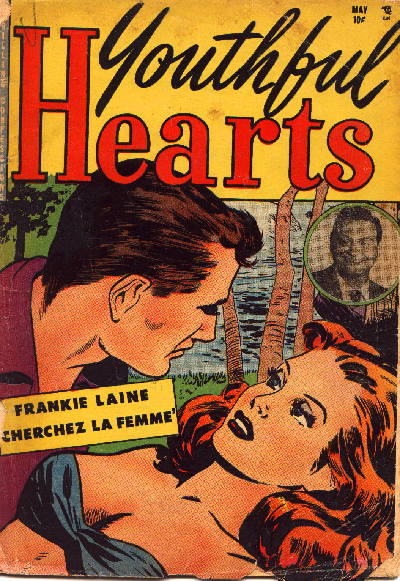 ---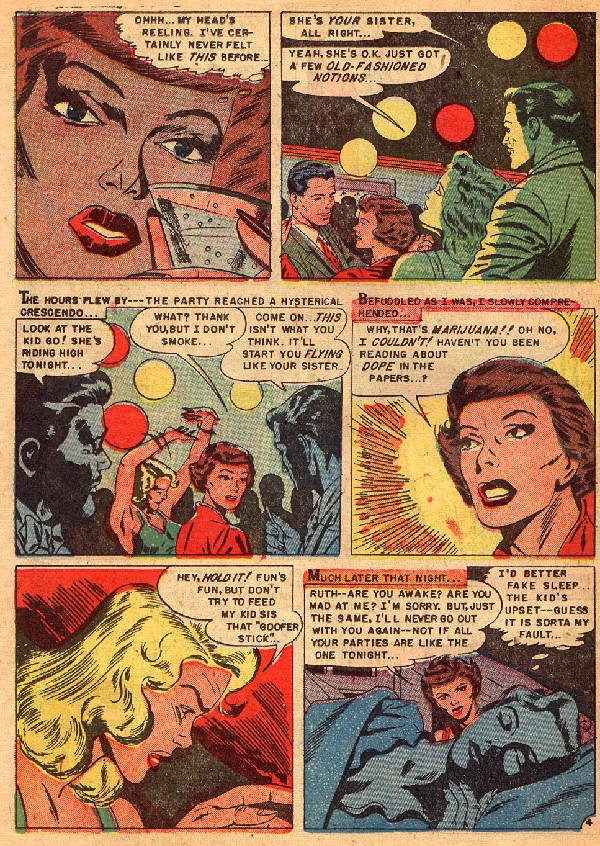 ---
YOUTHFUL HEARTS #1
DATE: May 1952
STORY TITLE: "Monkey on Her Back"
STORY PLOT: A classic: An orphaned college girl goes with her sister to a dinner and dance party. There her sister introduces her to some friends, one of whom is a (handsome) "Marijuana user." Later on, she learns her sister is a drug addict. Sobbing, she learns how her sister started on medical marihuana (the starter drug) and moved on, Sob, Sob etc. Great dialogue, with sentences like: "Why, that's marijuana!! Oh No., I couldn't! Haven't you been reading about Dope in the papers?" -- Note a few pages are missing -- story not complete. - Also note that Overstreet claims story is the same as "Shock SupenStories No. 12." but as can be seen this is not the case.
FOOTNOTES: [1]- Good Reading, Five star reefer madness rating.
Publisher: Youthful Magazine, Inc. Holyoke Mass.



---

WANT TO KNOW MORE:
=====================
To the best of our knowledge, all reproductions are legal and well within the keepings of the fair use doctoring. Please contact us if you feel if you feel that your material is being illegally used.

Due to space / download time considerations, only selected materials are displayed. If you would like to obtain more information, feel free to contact the museum. All our material is available (at cost) on CD-Rom format.

---
---