REEFER MADNESS

ANSLINGER'S GORE FILE
WORLD NARCOTIC DEFENSE ASSOCIATION
ANTI-MEDICAL MARIHUANA PAMPHLET
---
---
MARIHUANA OR INDIAN HEMP AND ITS PREPARATIONS

NOTE: There are actually several different versions of this pamphlet from the World Narcotic Defense Association. This one having been found in a book entitled: "Treatises on Narcotics" published by the "Inter-State Narcotics Association, Inc. (this is that same group that put out that funny poster of a tea cup serving you . . .(ah) something from the friendly stranger . . . etc., etc., which we have all seen.

In any case it is a good example of the pamphlet in question, and we feel its the right version as mentioned by Mr. Haliday.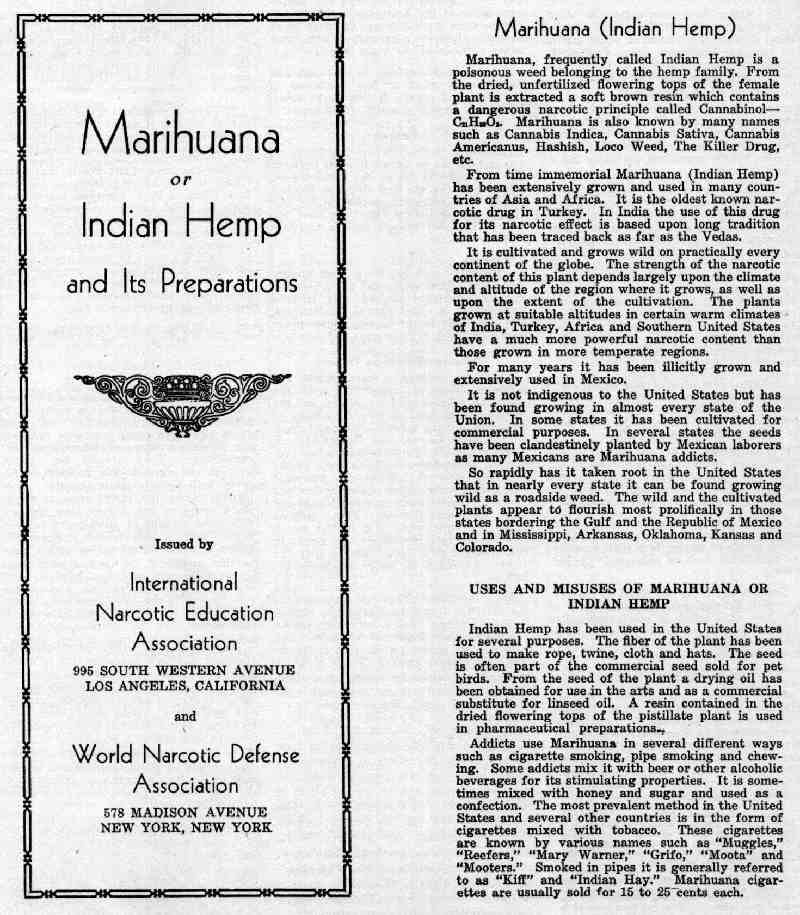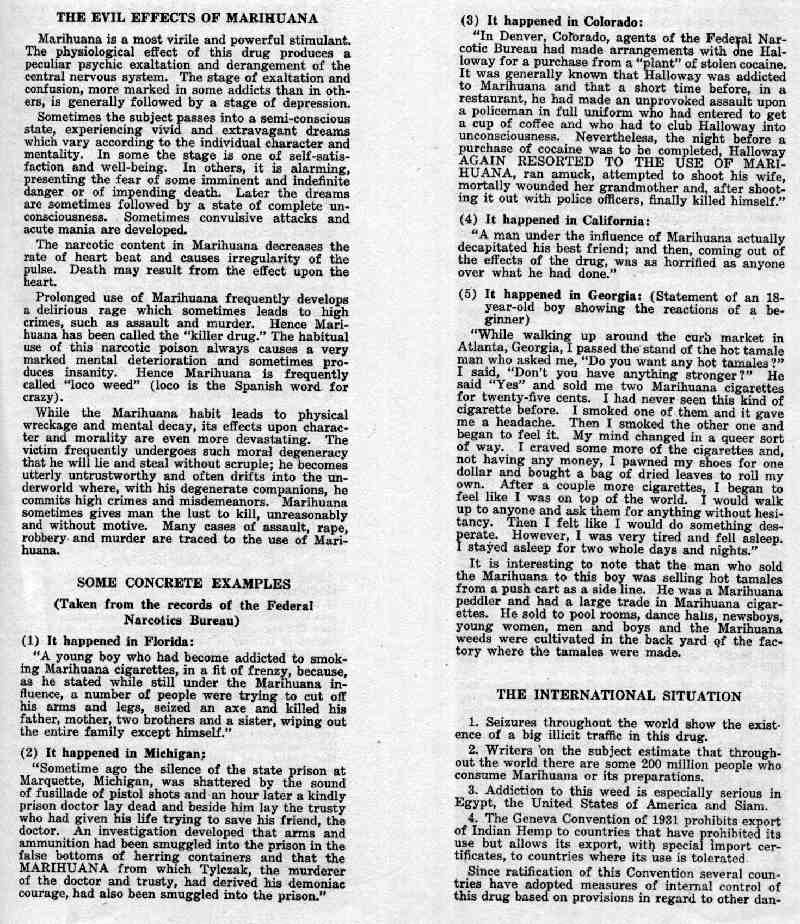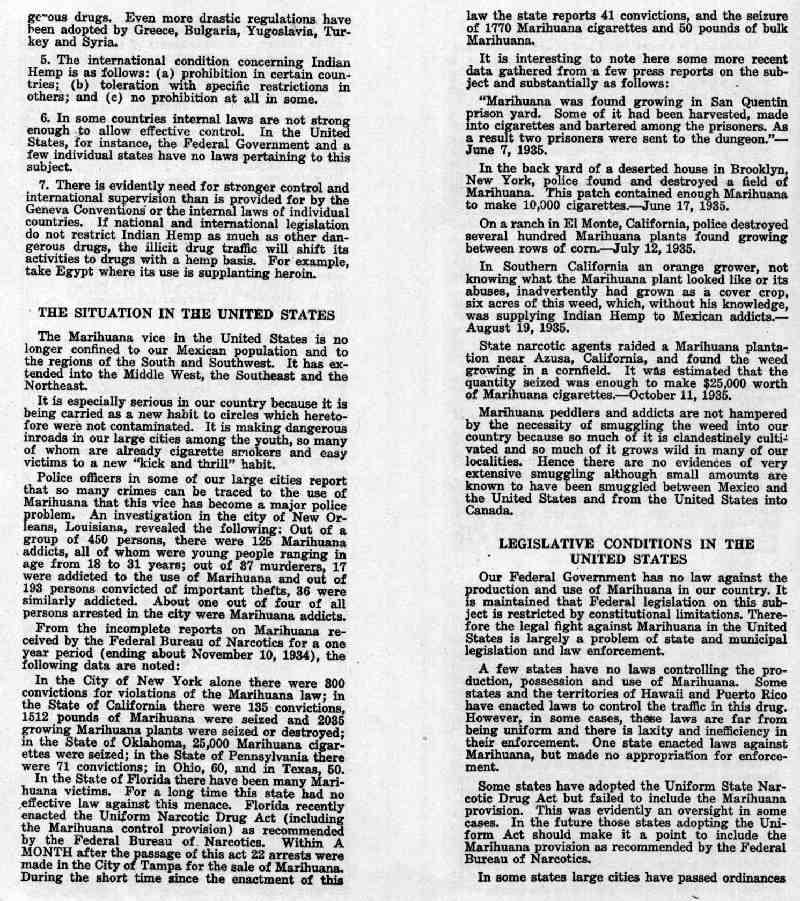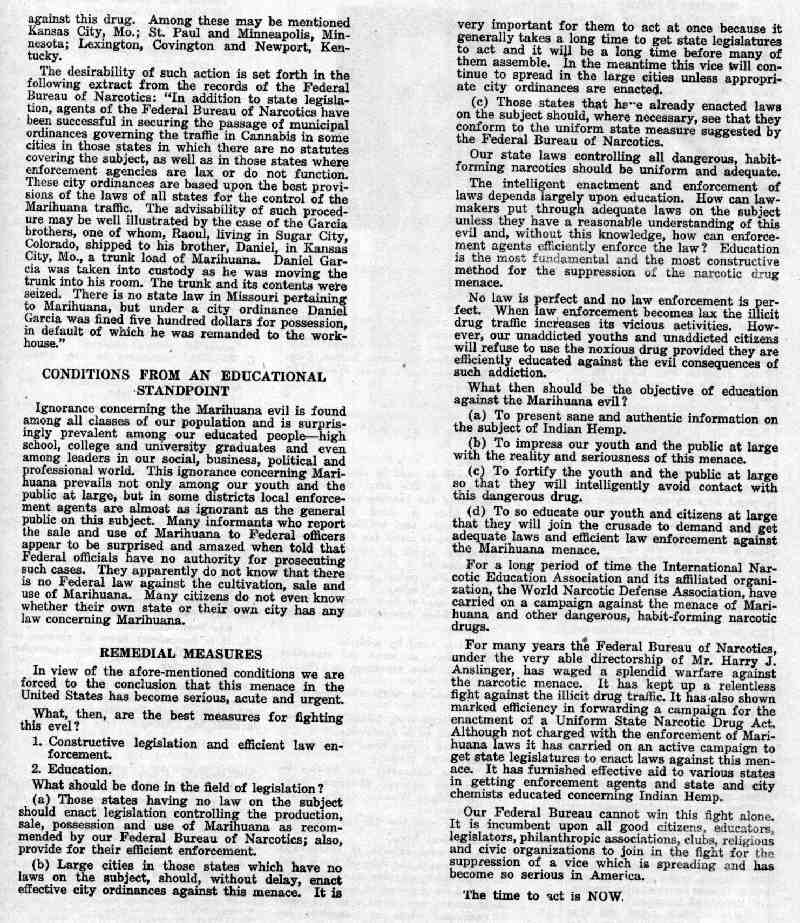 ANSLINGER'S HOLIDAY OF HORROR
BACK
---




WANT TO KNOW MORE:
=====================
Due to space / download time considerations, only selected materials are displayed. If you would like to obtain more information, feel free to contact the museum. All our material is available (at cost) on CD-Rom format.
CONTACT PAGE


---