REEFER MADNESS ERA
COMIC BOOKS
ADVENTURE COMICS #39

---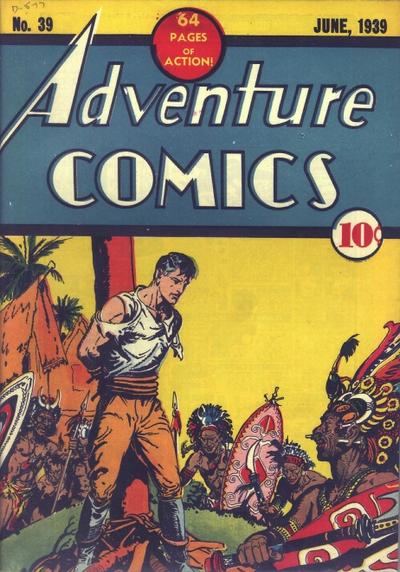 ---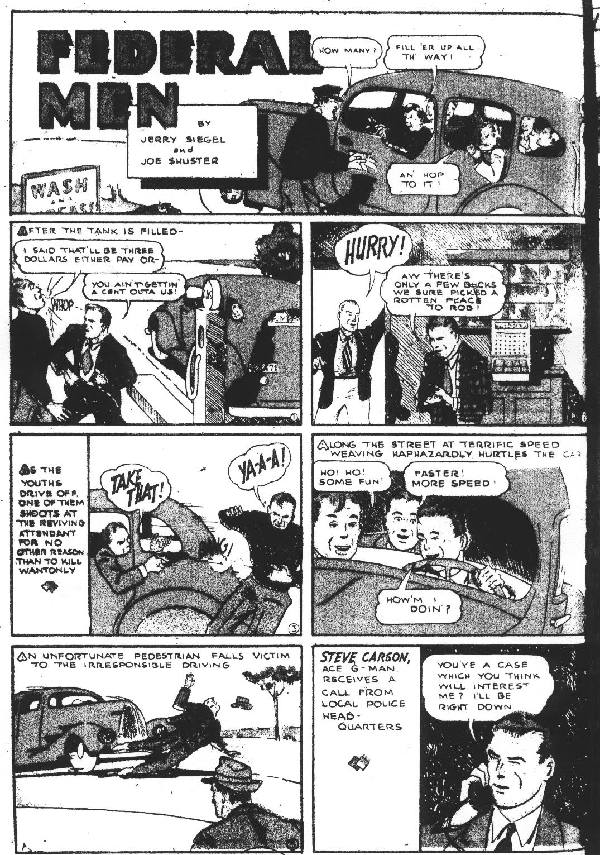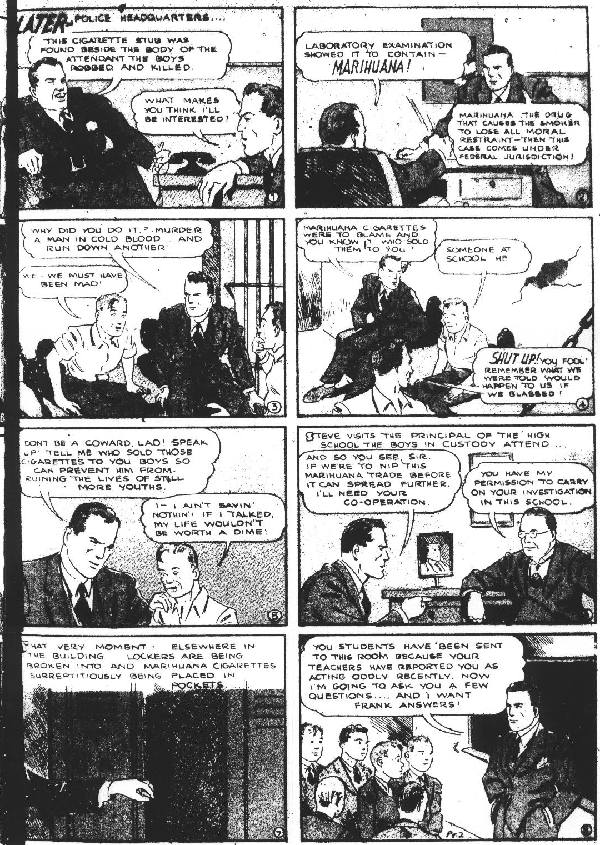 ---
ADVENTURE COMICS #39 >
DATE:June 1939
STORY TITLE: "Reefer Madness"
STORY PLOT: This episode of the "Federal Men" (by Siegel and Schuster, the creators of Superman) has Ace G-Man Steve Carson tracking down a school janitor who's selling Marihuana to innocent high school kids. The case begins after a group of youngsters rob and kill a gas station attendant and then drive off weaving haphazardly and hit an innocent pedestrian - all under the influence of Marihuana (the weed of madness). This leads Steve Carson to a high school where he matches wits with a dope-peddling janitor. Great unforgettable story lines such as: "Marihuana the drug that causes the smoker to lose all moral restraint-then this case comes under federal jurisdiction!" Must reading for all reefer madness fans.
CHARACTURES: Ace G-Man Steve Carson
FOOTNOTES: [1]-Highly recommended - Must read [2]-No actual story title was given, but by mutual concesses, it is being called "Reefer Madness"
Publisher: Detective Comics Inc. 420 De Soto Ave. St. Louis Mo.


---

WANT TO KNOW MORE:
=====================
To the best of our knowledge, all reproductions are legal and well within the keepings of the fair use doctoring. Please contact us if you feel if you feel that your material is being illegally used.

Due to space / download time considerations, only selected materials are displayed. If you would like to obtain more information, feel free to contact the museum. All our material is available (at cost) on CD-Rom format.

---
---