REEFER MADNESS ERA
COMIC BOOKS
ALL TRUE ROMANCE #14

---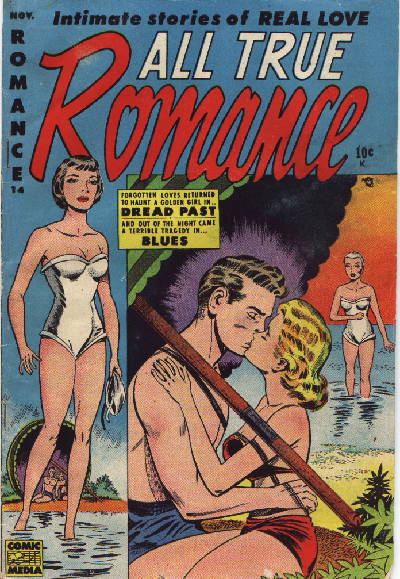 ---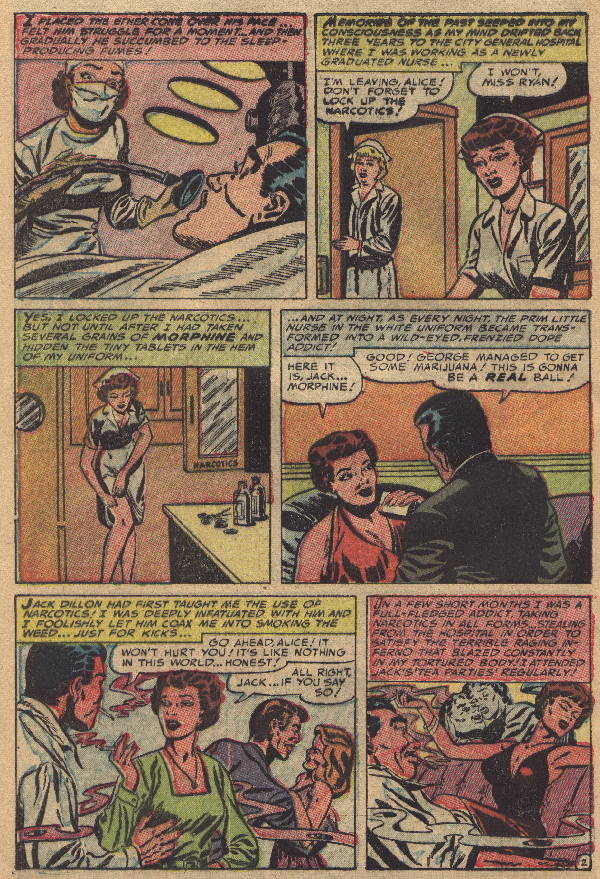 ---
ALL TRUE ROMANCE #14
DATE: Nov. 1953
STORY TITLE: "Dread Past"
STORY PLOT: Unless your into girl romance etc., the story is not worth reading. Something about a nurse who goes wrong and messes up during an operation. Anyway, the word Marihuana only comes up once, as those words like weed, tea etc. Again, not worth reading.
CHARACTURES: - Generic charactures, Nurse, Doctors etc.
FOOTNOTES: [1]- Not recommend for reading
Publisher: Harwell Publictions, Inc., 500 Fifth Ave., New York, N.Y.


---

WANT TO KNOW MORE:
=====================
To the best of our knowledge, all reproductions are legal and well within the keepings of the fair use doctoring. Please contact us if you feel if you feel that your material is being illegally used.

Due to space / download time considerations, only selected materials are displayed. If you would like to obtain more information, feel free to contact the museum. All our material is available (at cost) on CD-Rom format.

---
---