MODERN DAY - REEFER MADNESS
COMIC BOOKS
"What if They Call Me Chicken?"

---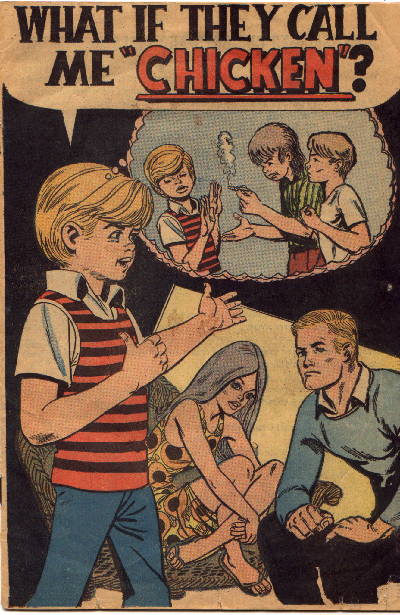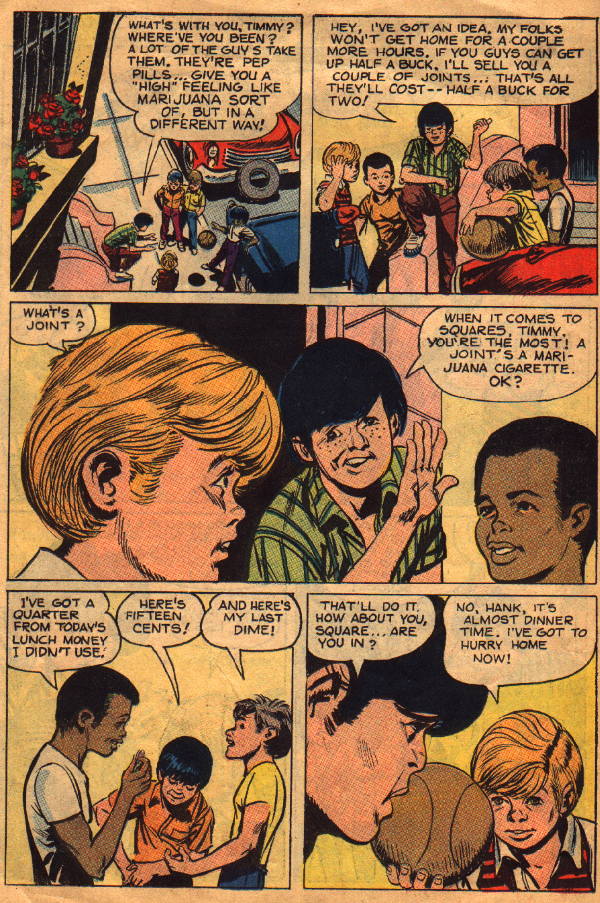 ---
What if They Call Me "Chicken"?

DATE: 1970
STORY PLOT: By Malcolm Atar - The start page reads: "This comic book has been given to you in the hope that the story of Timmy will keep you from taking or using any drug which has not been . . . .If anyone tries to give or sell marijuana or any other . . . etc. The story starts out (believe it or not) in a grammar school, school-yard, where a 13 year old marihuana peddler tries to entice young Timmy into . . . .



---

WANT TO KNOW MORE:
=====================
To the best of our knowledge, all reproductions are legal and well within the keepings of the fair use doctoring. Please contact us if you feel if you feel that your material is being illegally used.

Due to space / download time considerations, only selected materials are displayed. If you would like to obtain more information, feel free to contact the museum. All our material is available (at cost) on CD-Rom format.

---
---