REEFER MADNESS ERA
COMIC BOOKS
DARING ADVENTURES #11

---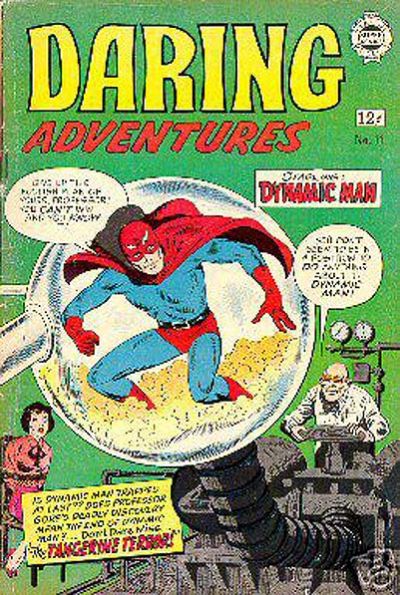 ---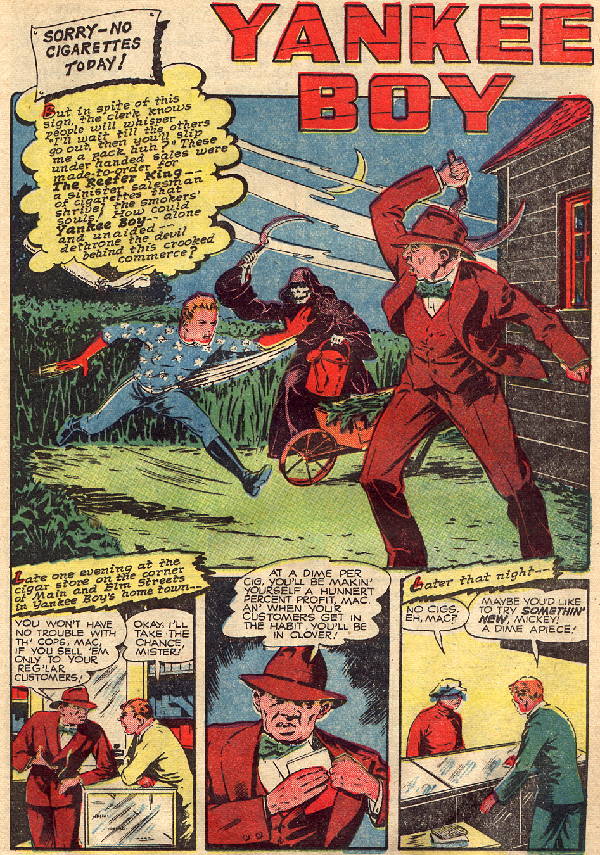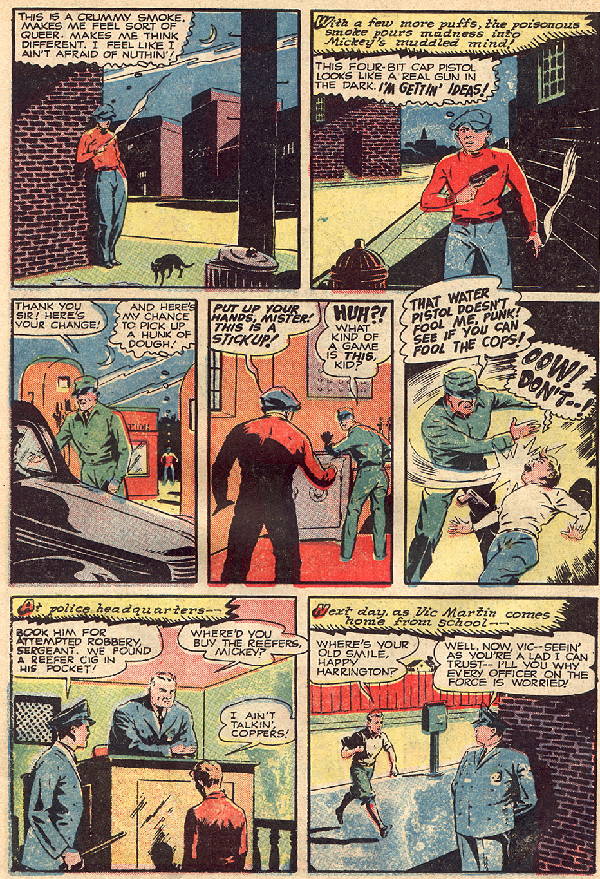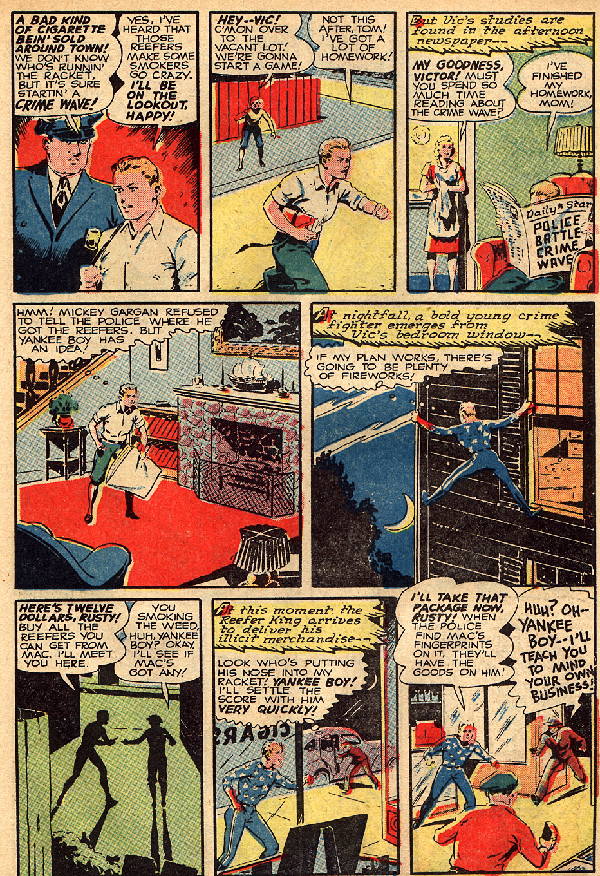 ---
DARING ADVENTURES #11
DATE: 1964 - Reprint
STORY TITLE: "Sorry, No Cigarette Today"
STORY PLOT: Teen-age crime fighter "Yankee Boy" battles the "Reefer King" in a story titled "Sorry - No Cigarettes Today." The plot involves: -- A Cigarette salesman, talked into using his shop to sell reefers. -- A young boy (after smoking a reefer) becomes a robber. -- A kindly police officer (the kind that gives candy to lost children) guards over a schoolyard. OK, one gets the picture. Must reading.
CHARACTURES: Yankee Boy
FOOTNOTES: [1]- reprint (1964) of DYNAMIC COMICS #16-(different cover).
Publisher: Super Comics, Inc., 62 West 47 St., New York 36, N.Y.


---

WANT TO KNOW MORE:
=====================
To the best of our knowledge, all reproductions are legal and well within the keepings of the fair use doctoring. Please contact us if you feel if you feel that your material is being illegally used.

Due to space / download time considerations, only selected materials are displayed. If you would like to obtain more information, feel free to contact the museum. All our material is available (at cost) on CD-Rom format.

---
---